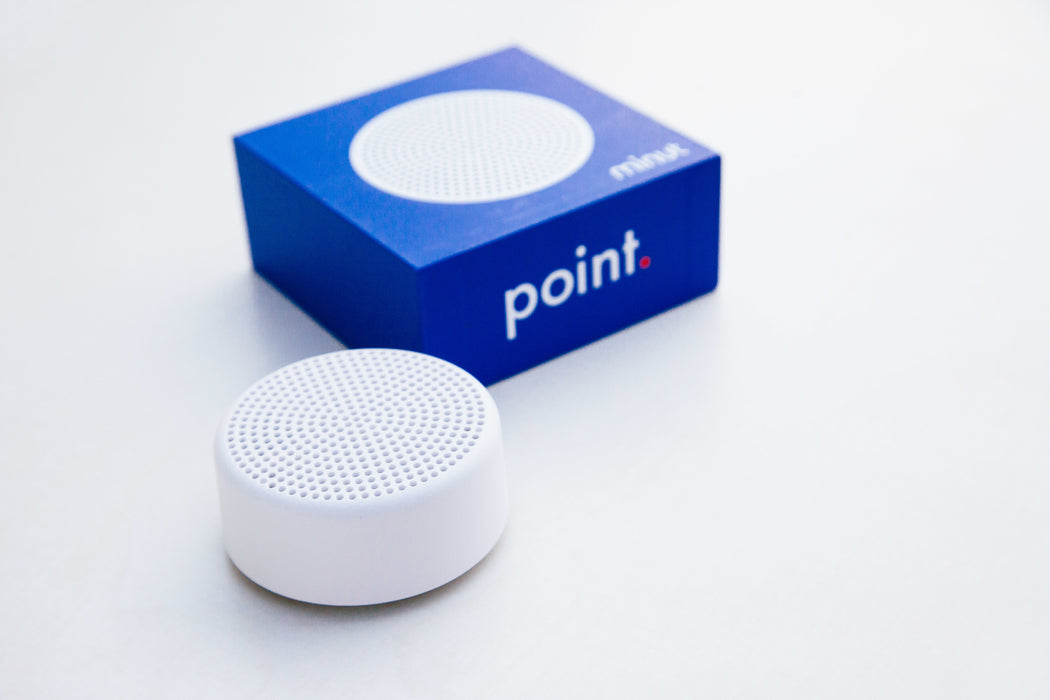 Point By Minut
Original price
$137.00
-
Original price
$137.00
Point - Camera-free Home Monitor
Point keeps you connected to your home. It identifies events by analysing sound and environmental data, allowing you to watch over your home without intrusive cameras and with a single sensor. Point also detects smoke and loud noises, monitor humidity and temperature.
You will know immediately if something goes wrong. Once an event has been detected, Point connects to wifi and sends a notification to your smartphone. Using the smartphone app, you can see a history of events and track environmental data over time
Point is SIMPLE
Point is wireless and uses replaceable batteries. It connects to the Internet over WiFi. Unbox, connect, and you're done.
Point is SMART
Point analyses sound and sensory information in your home. It recognizes events and detects loud noises, changes in humidity, air quality, and temperature. If anything is wrong, Point will let you know, right away.
Point is SOFT
You can feel good knowing that you're watching over your home without invading anyone's privacy. Point doesn't record any sensitive information.
Point is SCANDINAVIAN
Point is designed to blend into your home. In the spirit of Scandinavian design, Point is minimalistic and free of branding.
Tech Specs & System Requirements
WiFi : 2.4GHz 802.11b, 802.11g, and 802.11n

Dimensions : 8.0cm x 8.0cm x 3.4cm

Weight : 450 Grams

Power : 4x AA Batteries

Speaker : 1W 20Hz-15kHz

LEDs : Front facing LEDs for alert lights and setup instructions.

Setup : Simple setup using included smartphone app.

iOS : iOS 8.3 or later

Android : (Currently in BETA) Android 4.2 or later