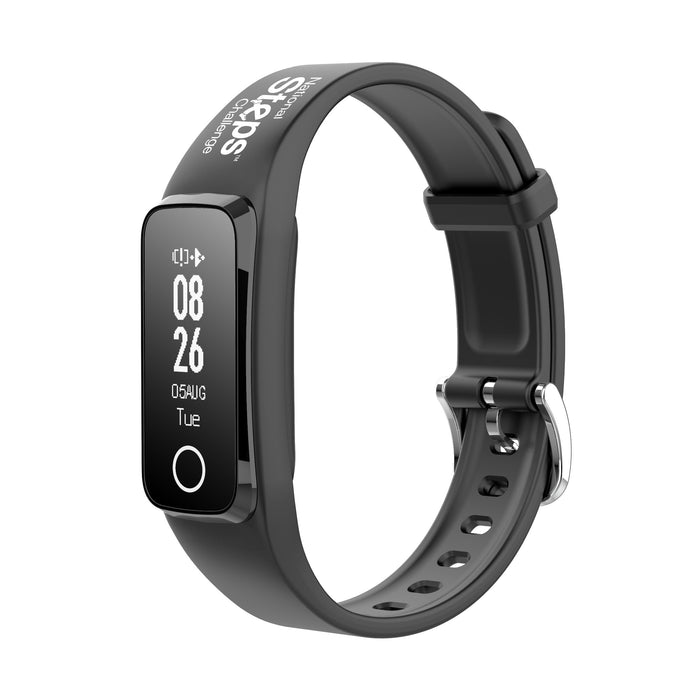 AXTRO Fit Heart Rate + Fitness Wristband (NSC4 Edition)
Sold out
Original price
$0.00
-
Original price
$0.00
*** AXTRO Fit 2 now available for NSC Season 5
Keep fit with the nation in the National Steps Challenge Season 4! Launched in 2015 by the Health Promotion Board (HPB), the National Steps Challenge aims to get all Singaporeans walking their way to health and closer to great prizes. Accomplish your goal with the help of your AXTRO Fit HPB steps tracker.
The AXTRO Fit is an all-day fitness tracker with continuous, wrist-based heart rate tracking and simplified heart rate zones.
Features
HPB Healthy 365 App

Compatible with HPB's Healthy 365 App. Now you can lead a healthy lifestlyle while participating in the National Steps Challenge.


Workout Heart Rate Monitoring

An intense workout or a gentle stroll, keep tabs on your steps, heart rate zones, distance covered, MVPA minutes and calories burned.


Sedentary Alerts

Move alert gives you that gentle nudge to keep you going.


All-Day Activity

Track daily steps, calories burned, active time and distance travelled.


Water Resistant

Sweat proof, able to withstand accidental splashing.


Tap Display

Tap to see your stats, time & notifications on an OLED display.


Battery Life

A fully charged battery should last approximately 7 days.


Real Time Sync

Sync activity stats wirelessly via Bluetooth to leading mobile devices.


Time/Date Display

See date and time of day in 24 hour format.